You Can Feel Calm and In Control Again. You Just Need a Little Help.
You're feeling anxious and overwhelmed, and you don't know what to do. Being an adolescent or adult is hard enough without feeling like your anxiety has taken over. You're just trying to cope with everyday stressors like work, family, relationships, and life transitions. Or, you're a couple that is seeking counseling and you're anxious about how it's going to go. This relationship is important to you, and you want to make sure it's healthy.
Maybe you're struggling with a panic disorder that has made your life more difficult. You want support and understanding, and you don't want to feel like you're on your own anymore. Or, maybe you're engaging in substance abuse to cope with your feelings of stress and anxiety. But you know that's not the answer. You think you're ready to make a change.
What are the Signs or Symptoms of Anxiety?
The signs and symptoms of anxiety may look different for different people. Anxiety can present itself in both physical and psychological forms. That will mean things like a racing heart, sweating, difficulty sleeping, difficulty concentrating, and even physical pain. In some cases, it may manifest itself as fear or panic.
Common signs of anxiety may include
tiredness
Irritable
Night terrors
Racing heart rate
Headaches
Dizziness
Intrusive thoughts
Irrational fears
Inability to concentrate
Changes in sleeping patterns
Feeling on edge
Avoidance of certain activities
Each person will present differently and have different experiences, so it's important to understand and recognize your signs of anxiety. Some individuals may experience many of these symptoms, while others may have only a few. The intensity of the anxiety symptoms and how often they occur can also vary from person to person.
What are the Benefits of Anxiety Therapy?
There are many benefits to seeking help for the symptoms of anxiety

Reduced stress and anxiety
Improved mood
Better relationships
Increased self-confidence
Uncovering the Root of your anxiety
Learning healthy coping strategies
Gaining a better understanding of yourself
Living a more meaningful life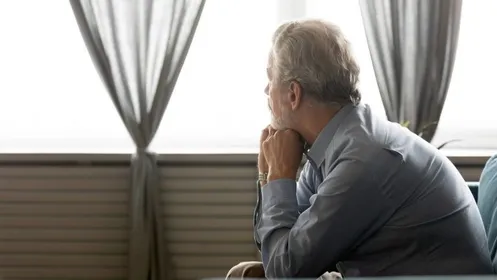 As an Anxiety Therapist in Florida and Michigan, I am Here to Support You
As an anxiety and trauma specialist, I have worked with many individuals who have struggled with anxiety. They were struggling to cope with extreme stress, the symptoms of their anxiety, and the emotional pain it caused. Feeling as if they had no control over their own lives. However, once starting therapy, they began to feel calmer, more in control and began to explore their strengths.
Reaching Out For Help is the First Step Toward Helping You Find the Peace You Desire to Face Life's Challenges.
You're not alone and in our sessions, I will provide you with the empathy and understanding that you need. You will be able to learn new coping strategies and gain a better understanding of yourself and your anxiety. To help you manage your anxiety yourself often without medication. I can also provide you with other resources and support to help you make positive changes in your life.
My Approach to Anxiety Therapy in Bloomfield Hills, MI, and Boca Raton, FL
I approach each person's individual struggles with anxiety with empathy knowing that you are facing difficult circumstances and need to feel supported. You are needing to feel supported and understand that you are not alone in this. Not only is there help and hope, but there is also relief and a way forward.
Therapy for Anxiety Can Help to Uncover the Underlying Causes of Your Worries and Fears.
During therapy, you will learn to uncover and identify the underlying causes of your worries and fears. But also learn how to relax, look at situations in a new, less frightening way, and develop better-coping mechanisms and problem-solving skills. We will work together to overcome your fears and build resilience. As well as to create positive changes in your life.
I use a variety of therapies in sessions. Such as Positive Psychology, Cognitive Behavior Therapy, Mindfulness Therapy, and Emotionally Focused Therapy. My goal is to create a safe space for you to explore and share your thoughts, feelings, and experiences without judgment. But also to help you manage and reduce your anxiety, so you can live a more meaningful and fulfilling life.
Interested in Anxiety Therapy in Florida or Michigan?
Anxiety can make you feel isolated, overwhelmed, and helpless. But there is hope and help available. You don't have to face it alone. I'm here to help and support you with both in-person and online anxiety therapy. If you are interested in anxiety therapy:
Other Mental Health Services Offered by Judith Thurswell, PsyD, LP
As a therapist in Bloomfield Hills, MI, and online in Florida, I offer a variety of mental health services because I understand you may need more than Anxiety Therapy. I know that anxiety can be one stressor in your life and you may need support in other areas as well. I offer the following services: Divorce Counseling or Counseling for Blended Families and co-parenting, Depression Counseling, and Couples Counseling. Regardless of what services you are interested in, I am here to provide you with the support, guidance, and understanding that you deserve.