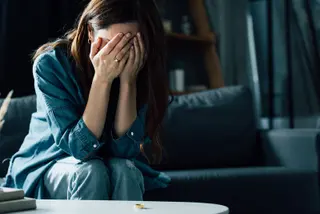 You Can Build Your Inner Strength and Resilience. You Just Need the Right Help.
You've started to notice that you're feeling sad all of the time. Nothing, in particular, is wrong, but you just don't feel like yourself. You feel lonely even in a room full of people and anxious that something is wrong. Maybe it's just because of a few life transitions – you changed jobs, moved homes, or had a baby.
Or maybe it's something more. You're in early adulthood but feel as if your worth has plummeted. You're exhausted all the time and have no energy or motivation. It's affecting your job, relationships, and daily activities. It frustrates you because no matter how much sleep you get, you feel restless and tearful. This isn't how you imagined life would be. You want to regain your emotional balance and build your inner strength and resilience. And you can- with the right help.
What are the Signs and Symptoms of Depression?
Depression can look different for each individual, so it's important to know the signs and symptoms. Each individual's experience with depression is unique. The symptoms and signs can vary in intensity and number, with some individuals experiencing more severe symptoms.
Common signs and symptoms include: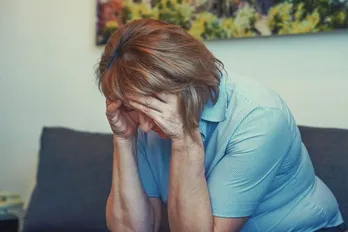 Feeling hopeless or sad
A lack of interest in activities you used to enjoy
A feeling of worthlessness
Insomnia or sleeping too much
Lack of energy and motivation
Difficulty concentrating
Irritability, agitation, or restlessness
Changes in appetite
You can make life changes with the right help. Rebuilding your inner strength and resilience starts with recognizing the signs and symptoms of depression. You can regain the emotional balance you seek. With the right help, you can learn strategies to manage your emotions and return to a life of joy, peace, and meaning.
I Will Help You Find Your Emotional Balance
You have been struggling without the right support and guidance. With compassion, understanding, and respect, I will help you find the emotional balance you desire. We will work together to create a best-fit treatment plan that will encourage you to regain your emotional balance, rebuild your inner strength and resilience, and maintain continued emotional well-being.
I have worked with many individuals who were struggling with depression. Before beginning depression counseling, they felt as if they were helpless. That no matter what they did, nothing changed. That is why I am so passionate about helping individuals who suffer from depression and anxiety. I want to help these individuals reduce their symptoms, increase their emotional well-being and rebuild their inner strength and resilience.
As a Depression Therapist, I Want to Meet You Where You Are
I will work with you to not only reduce your depression symptoms but collaborate with you on building on your strengths and creating goals for a better future. I believe in meeting you where you are, with no judgment or criticism. You have been through a lot, and I want to help you get out of the darkness.
My Approach to Depression Counseling
I approach depression counseling with an integrated approach. I combine strategies from cognitive behavior therapy, interpersonal therapy, and mindfulness-based therapy to develop an individualized treatment plan. Additionally, I am a Certified Advanced Addiction Counseling and Trauma Specialist. Along with extensive training in Gottman Method Couples Therapy, and Marriage and Family Therapy.
With my approach, training, and specialties, we will work together to reduce your depression. I am confident that together we can work to create a treatment plan that works best for you and your set of symptoms. Through counseling, I will also enable you to have a renewed emotional connection to your authentic self. You can feel strong and resilient, and reach the emotional balance you've been seeking.
Interested in Depression Counseling in Boca Raton, FL?
You don't have to cope with depression alone. I am here to provide you with the help and support you need to regain emotional balance, build your inner strength and resilience, and maintain continued emotional well-being. You can find the right help and create life changes with depression counseling in Boca Raton, FL. If you are interested in depression counseling: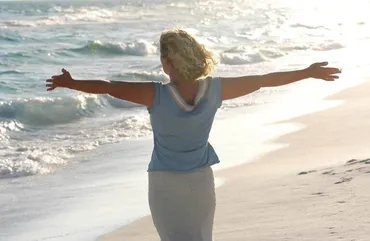 Other Mental Health Services Offered by Judith Thurswell, PsyD, LP
As a therapist, I know depression makes you feel as if no one understands you. It can also make you feel as if you are powerless against it. You may feel anxious to seek help because you may need more than depression counseling. This is why I provide a variety of mental health services to address any of your concerns. I am passionate about helping you reach your goals and wanting to help you make lasting changes in your life. In addition to depression counseling, I offer the following services: Divorce Counseling or Counseling for Blended Families and Coparenting, Online Anxiety Therapy, Couples Counseling, and Evaluations for Substance Abuse. Regardless of what services you are interested in, I am here to provide you with the support, guidance, and understanding that you deserve.