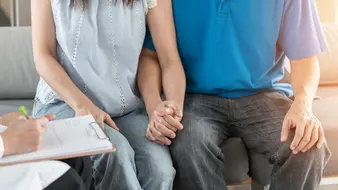 Relationships Are Work. They Require Attention, Energy, and Care.
You and your partner have been together for a while. Maybe, you have children together and you're both working full-time. Life is hectic and sometimes it feels like you're just roommates. Or, you and your partner are just starting out. You're in love and life is great, but you're starting to notice some communication issues.
Maybe, you're empty nesters and you're finding that after years of raising children together, you have lost the connection you once had. Or, perhaps you are dealing with infidelity and are trying to work through the betrayal and rebuild trust. You both know this relationship is valuable, but you're just not sure how to get back to where you were.
Why Might Partners Seek Couples Counseling?
There are many reasons why partners may seek out couples counseling. It can vary from just needing a relationship tune-up to more serious concerns such as infidelity or substance abuse. Each partnership is unique and so are the issues they face.
Here are some reasons why couples may seek counseling:
Conflict/communication issues
Infidelity
Lack of intimacy
Disconnection
Empty nesting
Substance abuse
Unresolved trauma or grief
These are just some of the reasons why some partners may seek out couples counseling in Michigan and Florida. Every partnership is different and so are the challenges they face. You and your partner may have reasons for seeking counseling that is listed here. Or, you may have different reasons and that's okay too.
How Does Couples Counseling in Michigan and Florida Work?
Couples counseling is a process where you and your partner will meet and work with a couples therapist to address the challenges you're facing in your relationship. Together, you will work to identify patterns of behavior and communication that are causing problems. Your couples therapist will also help to facilitate communication between you and your partner in a safe and supportive environment.
Along with giving objective feedback, your therapist will provide you with tools and resources to help you navigate the challenges you're facing. All of this is done with the goal of helping you and your partner improve your relationship.
I am Here to Help You and Your Partner Achieve Your Goals, Overcome These Struggles, and Live a More Fulfilling and Meaningful Life.
As a couples therapist serving Michigan and Florida, I have worked with many couples who are going through a variety of different challenges. They have come to me with struggles they didn't think they could overcome or find solutions to.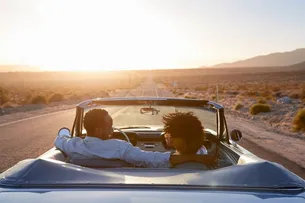 However, by having an empathetic and supportive atmosphere along with realistic and pragmatic strategies, they were able to improve their relationship. Along with overcoming the struggles, they were experiencing. Whether it was lacking the passion they once had in their relationship or regaining trust after an affair, counseling allowed them to get back on track.


My Approach to Couples Counseling
As a couples therapist, I understand that no two individuals are the same. Even ones in a partnership. This is why I tailor our sessions to address the unique challenges you both face as a couple while also considering each of your individual needs. During our sessions, I will use Gottman's methods, and Emotionally Focused Therapy (EFT) approaches when working with you and your partner.
After I help assess what issues are present and offer an objective perspective, we will work together to foster the understanding, communication, and intimacy that you both desire.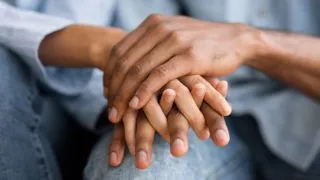 Which will also be approached holistically and integratively. Meaning we will address how your previous experiences and relationships are impacting your ability to be in a healthy and thriving relationship now. This way, you and your partner can regain the passion, you both had from your first date and build a relationship that is even stronger than before. Along with communicating better than before and having a deeper understanding of each other. You both will also be able to navigate challenges such as blending families, raising children, making big decisions, etc. But you will be doing it as a team.
Interested in Couples Counseling in Bloomfield Hills, MI, or Couples Counseling in Boca Raton, FL?
You and your partner may have struggles, but that doesn't mean your relationship has to end. Your partnership can get the support and love it needs by seeking couples counseling at my Michigan or Florida practice. If you're interested: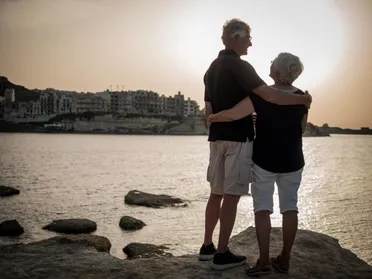 Other Therapy Services Offered by Judith Thurswell, PsyD, LP
As a couples therapist in Bloomfield Hills, MI, and an online couples therapist in Boca Raton, FL, I understand that you and your partner may have more than the relationship struggles you're dealing with. I offer various services online and in-person that can help address the challenges you're facing in your life. These services include Divorce Counseling/Blended Families and Coparenting Counseling, Anxiety Therapy, and Depression Treatment. No matter what challenges you and your partner face, I am here to help you achieve your goals, overcome these struggles, and live a more fulfilling and meaningful life.