You may have heard about online anxiety therapy and wondered what this is like. Perhaps you prefer to participate in anxiety therapy in the privacy of your own home with convenient scheduling. Rather than trying to drive in busy traffic in southeast Florida. Or, you would simply like to avoid the rain, humidity, and heat that Florida is known for. Perhaps, in-person sessions make you too anxious and you would rather have the option of joining a session remotely.
Whatever your reason, online anxiety therapy offers some unique benefits. Benefits that are important to consider when looking at mental health options. In this blog, we'll go over the top benefits of online anxiety therapy in Florida and why it may be the right choice for you.
Online Anxiety Therapy is Convenient
One of the biggest benefits of online anxiety therapy in Florida is that it is more convenient than in-person sessions. You can schedule your therapy sessions according to your calendar and not have to worry about driving in traffic or waiting in a long line. Since all it takes is a reliable internet connection and a smartphone or laptop, you can participate in therapy from anywhere private.
This convenience also makes sure that you aren't having to take time off work, find a babysitter, or have to pay for transportation costs. Because the last thing you need is more stress from an already overwhelming situation. This option allows you to save time, effort, and resources so that you can focus on therapeutic ways of coping with your anxiety.
It's Accessible to Everyone
Florida is more well known for its cities like Boca Raton, Miami, and Orlando rather than its rural towns. So for those living outside of major cities, it can be difficult to find a therapist near them that offers in-person sessions. With online anxiety therapy, there is no need to worry about finding a therapist within range. You can access services from anywhere private in Florida.
This allows individuals in those rural areas to access quality mental health care that is not available to them in person. It also allows individuals that may struggle getting to in-person therapy due to lack of transportation, physical disabilities, or illnesses to gain access to services when they need them. This ensures all individuals have the same opportunity to get the help they need.
Online Therapy Creates a Safe and Comfortable Space
If you're seeking online anxiety therapy in Florida, this may be because you're suffering from social anxiety. Maybe you fear talking to a therapist in person or running into someone you know while out in the city. Having an online option can provide the safe and comforting space that you may be searching for. A space to openly discuss your anxiety and other related issues.
Perhaps, you have anxiety related to the weather due to past storms or hurricanes in Florida. Online therapy provides the option to access mental health services without having to worry about the weather outside. By attending therapy in your own space, you will be able to feel more relaxed and in control of your environment. This will allow you to focus on what's important – healing.
Gives You More Opportunities to Connect and Share
Your therapist will also have an opportunity to see your home life to give them a better understanding of your situation. For example, they may be able to see any pets, family members, or objects that are in the room with them. Having this visual connection as well as the verbal connection, it will allow your therapist to better understand you and can be used as a tool for healing.
Online anxiety therapy in Florida also will allow you to slowly break out of your comfort zone as you progress through therapy. For example, you can start with fully online therapy and then move to a hybrid approach, where you attend some online sessions and some in-person. This will help you get used to therapy slowly and become more comfortable with in-person sessions.
Overall, online anxiety therapy in Florida comes with many benefits. From avoiding the tourism traffic to providing a safe and comfortable space to connect and share. It is an accessible option for all individuals in Florida, regardless of their location or circumstances. It is an opportunity for individuals to gain access to quality mental health care without the stress and anxiety of having to leave their homes.
Begin Online Anxiety Therapy in Florida
You don't have to inconvenience yourself and your loved ones to get the help you need. Or risk the potentially overwhelming situation of going in person. With online anxiety therapy, you can get started immediately and begin taking those steps toward healing. If you are interested in anxiety therapy: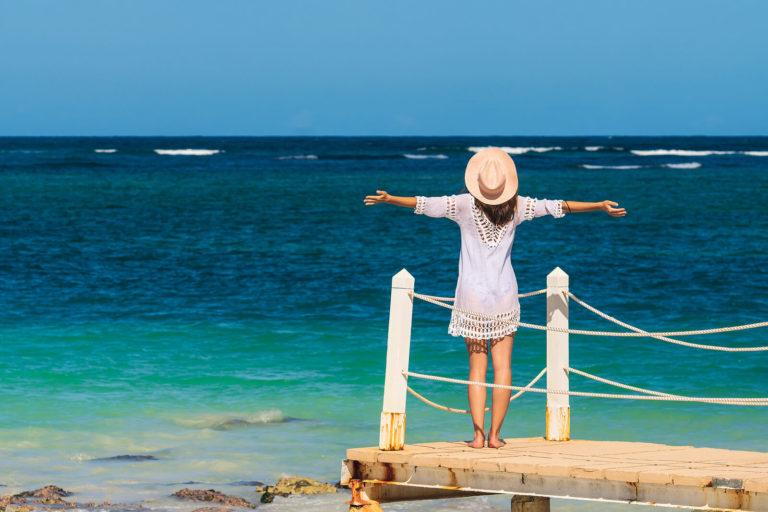 Other Mental Health Services Offered by Judith Thurswell, PsyD, LP
As a therapist providing online therapy in Florida along with in-person and online in Bloomfield Hills, Michigan, I offer several types of mental health services. I do this because I know that you may need more than Online Anxiety Therapy. Anxiety may be one of your main concerns but I offer additional services. Services that are tailored to help you with any other issues that come up. I offer the following services: Divorce Counseling or Counseling for Blended Families and Coparenting, Depression Treatment, and Couples Counseling. Regardless of what services you are interested in, I am here to provide you with the support, guidance, and understanding that you deserve.